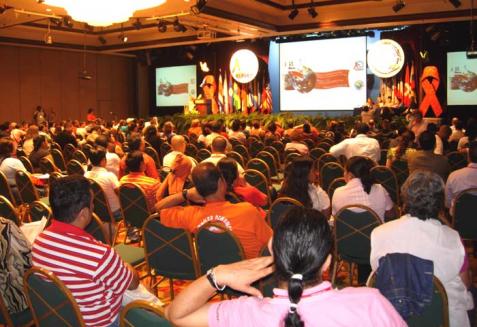 Under the theme, "Youth and HIV: For my Right to Know and Decide," this Sixth Regional Gathering was inaugurated on March 1, in San Jose, Costa Rica. Its expressed goal is to give young people a protagonistic role in the defense of life, and in the struggle for lives freed of prejudice and discrimination.
Nombre de autor: Comunicación y Relaciones

Costa Rica is the honored host for this year's CONCASIDA, an annual Central American congress that brings together representatives of government agencies, international partners, and individuals from civil society, to focus on the common goal of creating an inclusive world.