The ILCO is pleased to observe the impact that its day care centers "Casa Abierta", is having in the Communities of La Carpio and Alajuelita, where offers a fully integrated program of child care, education, and proper nutrition to young children.

In this way, it makes easier the tremendous burden of low income families and single mothers, of finding reliable care for their children while the parents work. Today, these families can count on the center's safe and welcoming environment to help them guide their children's emotional and spiritual development, and strengthen their capacity to learn.
Mrs. Pastora Morales, the Director of La Carpio's Open House points out the following:

"At present, we are providing care for 20 children whose ages range from 3 to 11 years, and who come from either Nicaraguan or Costa Rican families. It's wonderful to see how the community has responded so favorably to our program. In less than a year, applications for acceptance in the Center have grown, and people speak highly of the care we offer. "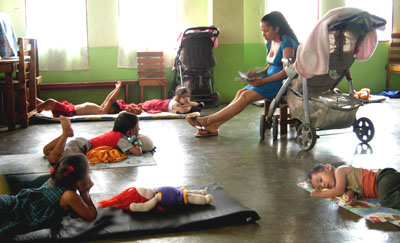 Activities in the day care center include hand crafts, the teaching of values, English, and computer skills, and lots of play. Games and fun activities that take place in the center are "non violent" and promote cooperation with others.

Staff and volunteers also pay close attention to the nutritional requirements of the children. They follow a weekly menu that is drawn up by a community based health specialist, and which they make available to anyone who requests it.
In spite of many good achievements by the Day Care Center this year, several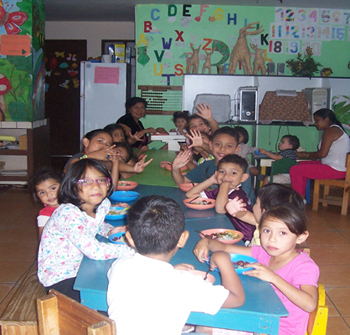 needs and challenges remain. One of the major ones is the need to help the poorest families cover the monthly cost of having their children in the program. Even with limited resources, the staff and volunteers remain hopeful and enthusiastic in their service.

Mrs. Marta Gaitán, coordinator to Casa Abierta Alajuelita speaks about ILCO's initiative in the La Carpio community in these terms:
"This is one of the best things the church could do here. Now struggling parents have a place to leave their children in a family atmosphere while they're away at work. Ours is the only church in Alajuelita that has a day care center. We're so glad that the Costa Rican Lutheran Church saw the needs of the mothers who had no other choice but to leave their children alone at home, often without a bite to eat."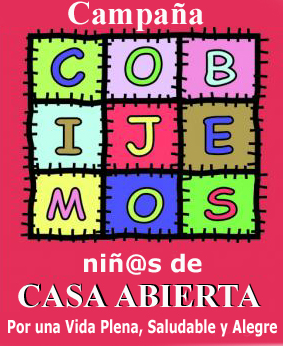 We invite everyone to participate in this program through the campaign "Shelter Kids in Casa Abierta", which is aimed to share a bit of solidarity through economical contributions, which can make possible to improve their nutrition, learning, and confidence. With your help these daycares could increase the quota reaching the target of 20 infants who receive love, attention, care and education for the coming years ...