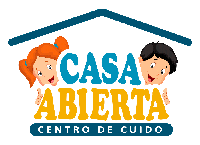 The Lutheran Church of Costa Rica instigated the kindergarten Casa Abierta with the goal of facilitating the daily life of working families with insufficient economic resources, who moreover have difficulties finding a safe place to leave their children when they go to work.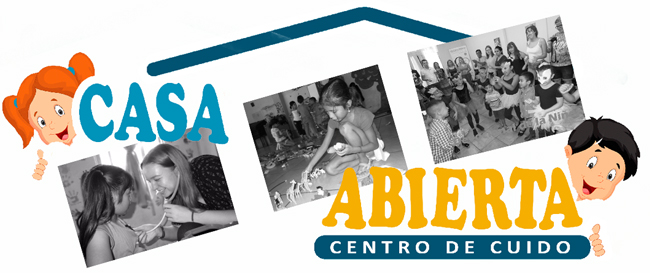 What is Casa Abierta?
Casa Abierta is a care center which offers integral attention for children in the community of La Carpio where they experience the benefits of all around care to strengthen their growth and education. Here the children between the ages of two and nine years can enjoy diverse environments.
Creative environment: Includes music, dancing, singing, playing and art which favor and support their skills and abilities.

Spiritual environment: Where faith, hope and love are passed on while considering values such as respect, inclusivity, and solidarity.

Integral environment: Instigates values such as equality and respect among all children with the goal of strengthening their confidence and security in a place where they feel loved, happy and protected.
We are a program engaged with integral development and children's rights; a mission which offers an education and alimentation of quality, in the hands of a team with extensive pedagogic experience.
We are a national benchmark, our vision being integral education for children including spaces and methodologies which are educating, creative, inclusive and involve different components: Family, community, politics and church whilst also promoting the physical, mental, spiritual and social development of the children in Costa Rica.
General objective
Promote trustable and safe care centers and by this an integral education and dynamic which instigates a better quality of life and the promotion of fundamental rights.
Specific objectives
1. Strengthen the development of the children's personality, creativity and environmental conscience by means of valuing healthy habits in line with the gospel and human rights.
2. Facilitate center of council for parents and children whom experience situations of domestic violence or any other type of violence, to form fair, equal and harmonic relationships which interrupt the cycle of violence.
3. Improve the children's alimentary system by eating a nutritious and balanced menu in a regular and permanent manner to facilitate their capacity and mental and physical development.
Currently Casa Abierta attends to 26 children in the community with a timetable of 6:00 am to 6:00 pm, with a monthly cost of 35.000 Colones (approx. 70$). This in comparison to other kindergartens quite low price still provides difficulty paying for many parents due to the social-economic situation in which they live.
For more information please contact us:
Coordinator: Lic. Ericka Méndez Barboza.
E-Mail: Esta dirección de correo electrónico está siendo protegida contra los robots de spam. Necesita tener JavaScript habilitado para poder verlo.
Phone: 2280-2727 ext 132
Mobile: 8308-6847