Sunday, the 26th of March 2017 a very special activity took place in the community of "La Esperanza" in Chilamate. In a festive ceremony the community said goodbye to Geraldina Álvarez', who had worked as minister in the area of Sarapiquí for 6 years.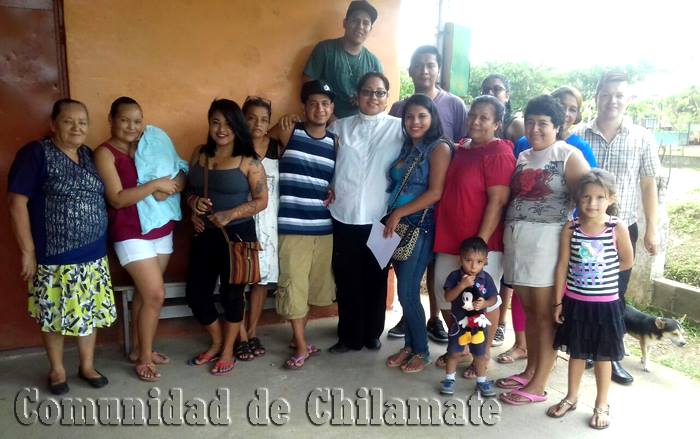 In her reflection Pastor Geraldina mentioned about all the happy and sad moments she had shared with the community, especially with the groups of children, youth and women. Eulógia Pérez, coordinator of the Pastoral Team, in the name of the community, expressed their gratitude for the time of support and friendship.
Henceforth Pastor Geraldina will be assuming new tasks in the area of San José. From now on, Pastoral representative will be Jonathan Jarquín, who will be in charge of the support of communities, Chilamate, El Jardín y San Julián.
The same day during the liturgy the certificates of confirmation were given to the leaders of the community of Chilamate. This confirmation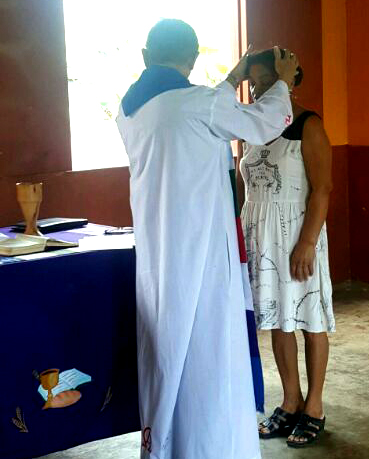 Crash-Course is part of five workshops with five central topics regarding Lutheran Identity: "The small Catechism", "Bible", "Christology", "Ecclesiology" and "Liturgy". This confirmation crash course will be finalized in a camp in the area of the Virgen of Sarapiquí, where the participants from San José and Sarapiquí will meet for practical training. Pastor Joaquin Horing blessed the activity:

"God who gaves you life. May he blesses you and protects you. May he have mercy on you and consoles you when you are sad. May he gives you peace and happiness and love all of your life. Peace be with you!