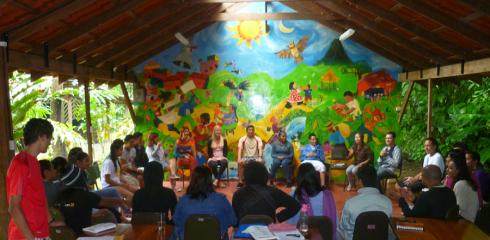 The programs of Youth, Migrants, and Diversity of the Costa Rican Lutheran Church invite young leaders from the communities to participate this weekend in the workshop "sexual health". This camp was held at Manu Center Lodge.
Nombre de autor: Comunicación y Relaciones

The overall objective of the workshop was to facilitate reflection and to develop a better understanding of all aspects of sexual health, both personal and interpersonal. The workshop emphasized the prevention of sexually transmitted diseases, including HIV, by asserting the need for responsible sexual practices.