This October 8, 2016 the Seventh Anniversary of the Open House Carpio was celebrated. For this special occasion the musical "The Puppeteer Rainbow" was presented, prepared with the support of Pastor Julio Melara and the community's youth group.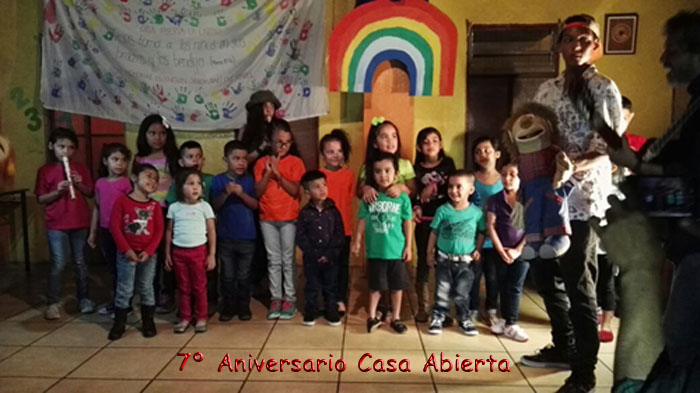 This celebration was attended by the families of the children, special guests and on behalf of the Lutheran Church Pastor President Gilberto Quesada attended. The coordinator of the nursery Yensy Ana Rivera tells us that "families are very grateful for the work done by the Casa Abierta and also for the staff".
The children of the Casa Abierta also participated in this musical evening with songs and some with melodies on the flute, skills they have acquired through music workshops by Pastor Julio.

"Happy Birthday" was sung to the Casa Abierta for all the years of service to the community. Two delicious cakes were shared in celebration.