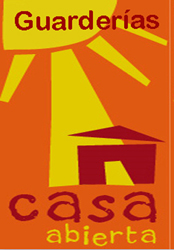 The Costa Rican Lutheran Church develops the children's program Open House in order to facilitate the daily lives of working families, especially single mothers with limited economic resources, who have difficulties finding a place to leave their sons and daughters when they have to go to work.


What is the "Casa Abierta" project?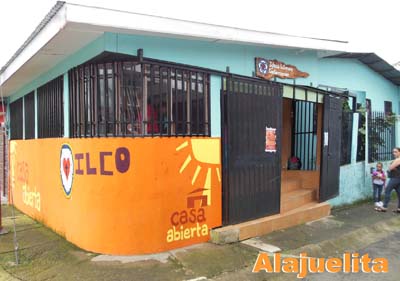 The Casas Abiertas are daycare centers which offer integral attention to children in communities with social risk, especifically Alajuelita and La Carpio, where attention is given to some 40 boys and girls, sons and daughters of families who are frequently dysfunctional or sustained by the mothers.
Here the little ones are able to enjoy a "Creative Spiritual Environment" which strengthens their confidence and security.

Despite the great work that has been done in recent years there are still many needs to be resolved, and one of the most important is to find forms of help for these families who are unable to pay the monthly fee for the needed attention for their sons and daughters. For this reason, we have initiated the Campaign Cobijemos/Shelter Campaign"
What is the object of the campaign?"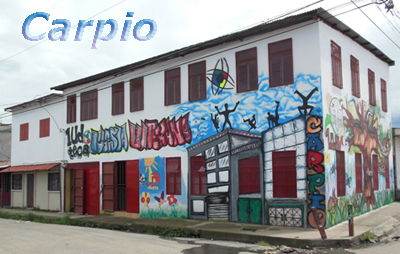 This campaign was created to urge people to form a system of godfathers and godmothers who would offer a monthly or annual financial contribution for the shelter and nutrition of the boys and girls in the daycare centers.
A very important part of the activities of the daycares are the special celebrations because they contribute to the civic and social environment which stimulates values and respect for people and society.

If life has blessed you, help us bless others with your
valuable
help,
and
we will make a boy or a girl happy. God will know and will bless your generosity.
If you are willing to help the Casas Abiertas, please contact the following people:
Coordinator Campaña

Pastor Joaquin Höring

Mail: Esta dirección de correo electrónico está siendo protegida contra los robots de spam. Necesita tener JavaScript habilitado para poder verlo.

Tel: 8713-0410

Casa Abierta La Carpio

Director: Ana Yensy Rivera

Mail:Esta dirección de correo electrónico está siendo protegida contra los robots de spam. Necesita tener JavaScript habilitado para poder verlo.

Tel: 2231 4124

Casa Abierta Alajuelita

Director: Ericka Mendez


Mail:Esta dirección de correo electrónico está siendo protegida contra los robots de spam. Necesita tener JavaScript habilitado para poder verlo.

Tel: 8308-6847
The information about the boys and girls is confidential, but you will know how the funds will be invested.
"Translation by; Kure Memorial Lutheran Church, NC. One of our partners in ministry.