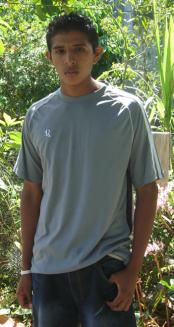 We introduce again the series of reports "History of Life;" stories of indigenous community leaders, whose path through the Costa Rican Lutheran Church, kindly provides us with testimony of their fight to achieve their goals, respect for fundamental rights, and talk about their legal proceedings in recognition of their organizations.
Nombre de autor: Comunicación y Relaciones

On this occasion, Asis Morales, from the Community of Sepecue of Talamanca, visited us and told us that this was a great achievement in his life; the opportunity to participate in collegiate studies at the University of Costa Rica. Since childhood he always had the dream of studying and working hard and with that mentality he graduated from Sepecue Academic High School, founded in March 2003 and taught by indigenous teachers.